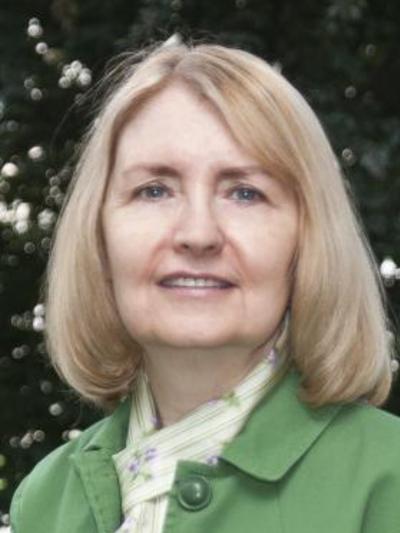 Jill Bystydzienski
Professor Emeritus
Areas of Expertise
Women's movements and feminisms in post-Soviet countries
Women, gender, politics in international/global perspectives
Advancement of girls and women in STEM fields
Education
Ph.D. in Educational Foundations and Sociology, SUNY Albany
M.A. in Sociology, McGill University
B.A. in Sociology, McGill University
Dr. Jill Bystydzienski's current research examines barriers to advancement of girls and women in science, technology, engineering and mathematics (STEM) fields. She has been a principal and co-principal investigator on three National Science Foundation grants that focused on women in the sciences and engineering. In autumn 2015 she had a Fulbright Research Fellowship to study women's organizations that work to improve the status of women in STEM in Poland. She also has done work on women, gender and politics in international and global perspective, with politics broadly defined to encompass established political institutions and women's movements, organizations, and actions. Her most recent research in this area focuses on women's movements and feminisms in post-Soviet countries. Another area of interest is women and gender in cross-cultural perspective, particularly the phenomenon of crossing cultures and cultural barriers, and building coalitions across difference.
Most Recent Publications
"High School is Not Too Late:  Developing Girls' Interest in Engineering Careers." With Monica Bruning and Margaret Eisenhart. Career Development Quarterly, Vol. 63, No 1, 88-95, March 2015.

"Intersectionality as a Framework for Understanding Diverse Young Women's Commitment to Engineering." With Monica Bruning and Margaret Eisenhart.  Journal of Women and Minorities in Science and Engineering, Vol. 21, No. 1, 1-26, 2015.

"Changing Institutional Culture through Peer Mentoring of Women STEM Faculty."  With Nicole Thomas and Anand Desai. Innovative Higher Education, Vol. 40, No. 2, 143-57, 2015.

"'I Just Want to Help People': Young Women's Gendered Engagement with Engineering." 2012. Feminist Formations 24(3): 1-21. With Adriane Brown.
Book Publications
Intercultural Couples: Crossing Boundaries, Negotiating Difference (New York University Press, 2011)
Removing Barriers: Women in Academic Science, Technology, Engineering, and Mathematics, co-edited with Sharon R. Bird (Blooomington: Indiana University Press, 2006)
Democratization and Women's Grassroots Movements, co-edited with Joti Sekhon (Indiana University Press, 1999).