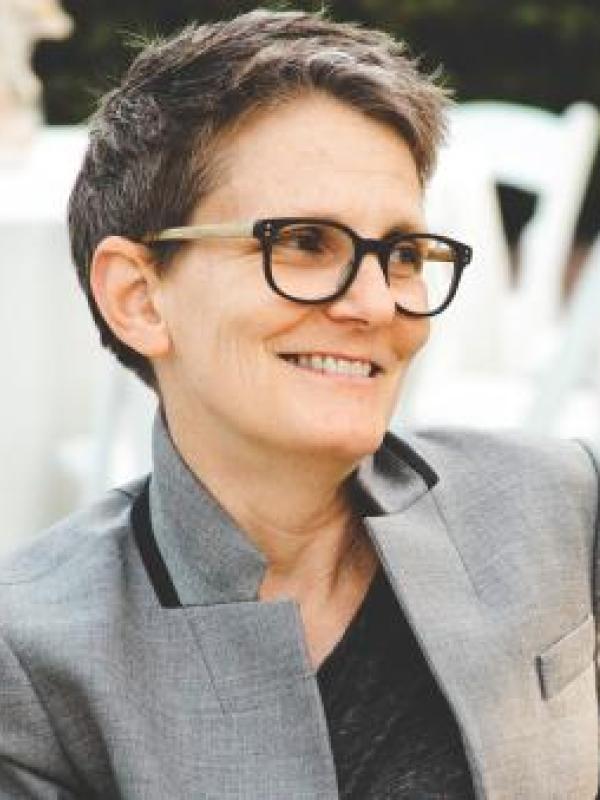 Shannon Winnubst
Chair and Professor
286N University Hall

Areas of Expertise
queer and trans studies
race theory
psychoanalytic theory
twentieth century French theory
Education
Ph.D., Pennsylvania State University, Philosophy, 1994
M.A., Pennsylvania State University, Philosophy, 1991
B.A., University of Notre Dame, Program of Liberal Studies, 1988
My most recent book, Way Too Cool: Selling Out Race and Ethics (Columbia University Press: 2015), uses the trope of a brief history of "coolness" to examine the provocation that neoliberalism may be altering how we feel, not only how we think.  The focus of the book is a careful examination of the shifting meanings of social difference in the post-Civil Rights United States.  I develop a psychoanalytic reading of racialization in the contemporary neoliberal episteme, with particular attention to the limits of reading social difference and authority through the conceptual framework of interpellation.  Laced with various contemporary and historical examples, the book argues that the twinned erasure of racism and ethics is the heart of the contemporary neoliberal maelstrom.  It thereby concludes with a speculative meditation on reading both race and ethics as the structural aporia of these neoliberal times, especially in the United States.
My current work conceptually begins where Way Too Cool concludes, namely, with a continued meditation on what it means to read race as the Lacanian real.  Shifting out of an exclusively European archive of texts, however, I reframe this as the challenge of encountering anti-Blackness as the founding violence of modernity.  I am pursuing this through several avenues, all of which are attuned to temporalizing and affective dynamics: the geohistorical reorienting of the Foucaultian account of sexuality through a sustained reading of the work of Hortense Spillers; the structures of fantasy that might subtend Sylvia Wynter's provocation that "race" replaces "god" in the onto-theology of modernity, reorienting the rationalist narrative; cultural performances of race and racism that move whiteness out of the affective syntax of liberal sentimentality; and, as the overarching project, how this elaboration of race as the social oxygen of anti-blackness that animates modernity produces a profound nihilism regarding the futurity of whiteness.
You can find a recording of my interview about 
Way Too Cool
here
on the This is Not a Pipe Podcast.
For further publications focusing on a range of themes and intersections in the fields of queer theory, race theory, feminist theory, and twentieth century French philosophy (especially Bataille, Foucault, Irigaray, and Lacan), please see my website on academia.edu.