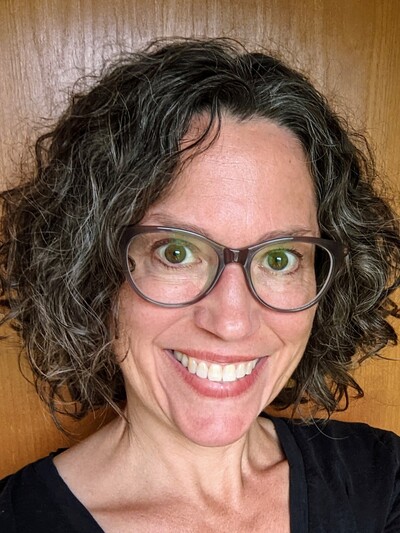 Mary Thomas
Professor
she/they
308A Dulles Hall

Office Hours
By appointment (in person or Zoom)

Areas of Expertise
The North Dakota Bakken oil field and its settler colonial temporalities
Juvenile justice and girls' experiences of detention, prison space
Psychoanalytic and feminist theories of the subject
Prison education
Faculty Affiliate, Department of Geography, Ohio State University
Academic Background
PhD in Geography with minor in Feminist Studies, University of Minnesota 
MA in Geography, University of Minnesota
BA in History and Political Science, College of Charleston, South Carolina
Bio
Mary E. Thomas is a Professor in the Department of Women's, Gender, and Sexuality Studies, and the co-Director of the Ohio Prison Education Exchange Project. 
Trained as a feminist geographer, her work examines how youth in the US come to understand themselves and their identities in and through institutional spaces like schools and detention facilities. Her research shows that while youth must spend vast amounts of time negotiating institutional structures that demand behavioral conformity, they alone shoulder the repercussions when they fail to meet expectations that are grounded in stereotypes, norms, and demands for idealized bodies. Her research foregrounds the emotional and subjective experiences of youth, especially girls, gender nonconforming, and queer youth, as they confront the oppressive social and cultural expectations of gender, sexuality, race, ethnicity, class, and embodiment.
Dr. Thomas teaches courses on the school to prison pipeline, feminist pedagogy, feminist prison studies, and settler colonialism. She has taught courses on feminist and queer perspectives on incarceration  and feminist studies at the Ohio Reformatory for Women. In collaboration with Dr. Tiyi Morris at OPEEP, she is working to expand OSU's commitment to prison-based education. Her goal as an educator is to foster opportunities that enable personal and intellectual growth to flourish simultaneously and to elevate collaborative practices of teaching and learning. She spent many years as a volunteer at juvenile detention facilities in central Ohio with incarcerated youth, and as a higher education volunteer at the Marion Correctional Institution through the nonprofit organization, Healing Broken Circles.
We are building prison-to-college pathways through innovative teaching and collaborative inside-out learning in prison settings.
Book Publications
Recent ARTICLES AND CHAPTERS
2021. 'This place saved my life': the myth of the savior prison and its appeal for incarcerated girls. In Alexandra Cox and Laura Abrams, eds. Palgrave International Handbook of Youth Imprisonment. Palgrave MacMillan.
2019. 'Y'all trying to make a mockery out of me.' The confined sexualities of girls in a US juvenile detention facility. Emotion, Space and Society.
2017. Kathryn Yusoff and Mary Thomas. The Anthropocene. In Undine Sellbach, Lynn Turner and Ron Broglio, eds. Edinburgh Companion to Animal Studies. Edinburgh University Press.
2017. Mary Thomas and Kathryn Yusoff. Geology. In Stacy Alaimo, ed. Macmillian Interdisciplinary Handbooks, Gender: Matter.  Macmillan.
2014.  When 1+1 does not equal 2: childhood sexuality and Laplanche's enigmatic signifier. In Paul Kingsbury and Steve Pile, eds. Psychoanalysis and Geography.  Ashgate Press, pp 199-212.
2014. Adriane Brown and Mary Thomas. "i just like knowing they can look at it and relize who i really am": Recognition and the limits of girlhood agency on MySpace.  Signs: Journal of Women in Culture and Society 39.4: 949-972.
Teaching Interests
Girls studies
Queer ecologies
Prison studies and US carceral society