May 20, 2020
Professors Treva Lindsey and Jennifer Suchland Named 2020 Mellon/ACLS Fellows
Image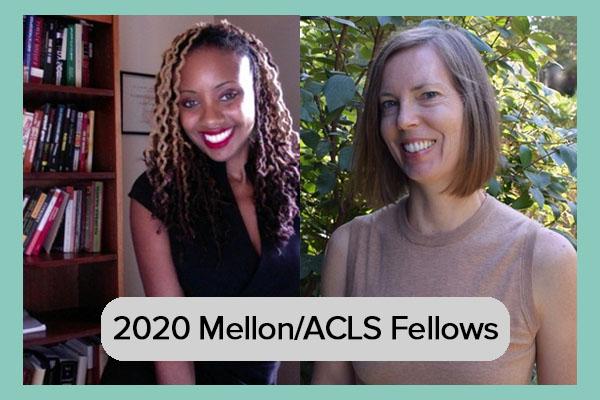 Description
WGSS professors Dr. Treva Lindsey and Dr. Jennifer Suchland have recently been named 2020 Mellon/ACLS Scholars & Society Fellows!
The Mellon/ACLS Scholars & Society Fellowship is awarded each year by the American Council of Learned Societies to faculty who teach and advise doctoral students. The fellowship allows faculty to pursue research projects while in residence at cultural, media, government, policy, or community organizations in the U.S.
Dr. Lindsey specializes in African American women's history, black popular and expressive culture, black feminism, hip hop studies, critical race and gender theory, and sexual politics. Her research project, the "Transformative Black Feminism(s) Initiative," will be focusing on Black feminist theory, methods, and concepts to explore social and political inequities disparately affecting Black women and girls. She will be working with Zora's House in Columbus to develop and affect social change at the local level.
Dr. Suchland specializes in critical human rights, political and feminist theory, and postsocialist studies. Her project, "Abolition Today: An Initiative for Public Reflection on Human Trafficking and Criminal Justice," explores the connections and tensions between contemporary movements for prison abolition and current movements to abolish human trafficking. She will be working in collaboration with the National Underground Railroad Freedom Center in Cincinnati to advance dialogue on mass incarceration, the legacies of chattel slavery, and different calls for abolition today.
Congratulations to Dr. Lindsey and Dr. Suchland on their fellowships and for their hard work!
To read more about the fellowship and their project abstracts, please visit the ACLS website.
---