December 5, 2017
Jonathan Branfman Receives 2017-2018 Presidential Fellowship!
Image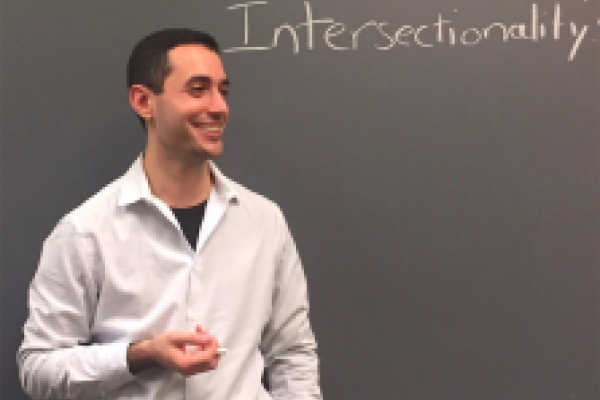 Description
Jonathan Branfman, Ph.D. candidate with the WGSS department, was recently awarded a 2017-2018 Presidential Fellowship!
The Presidential Fellowship, offered to graduates during the spring and fall of each year, is the most prestigious award given to students by the OSU Graduate School. The fellowship provides financial support for students in their research, and is awarded to up to 15 nominated doctoral candidates throughout all of the OSU colleges each semester who show outstanding scholarship.
Advised by Professor Linda Mizejewski, Jon's current research focuses on racialized masculinities in popular culture. He specializes in sexual health education, Jewish racial/gender constructions, and Judaism and LGBTQIA identity, and teaches courses such as "Hollywood, Women, & Film" and "Be a Man! Masculinities, Race and Nation." He also coordinates a number of sexual health education presentations on campus throughout the year, which have been given to over 4,000 students to date. In addition, Jon recently published You Be You: Explaining Gender, Love & Family, an LGBTQIA children's book that explains identity, inclusion, privilege, oppression, and other topics. The book is written for ages 7-12, but is suitable for teens and adults seeking to learn more about these subjects.
You can read more about Jon's work on his professional website.
For more information about this fellowship, and other graduate fellowships offered, on the Graduate School website.
Congratulations to Jon on this accomplishment and all of his fantastic work!
---