Image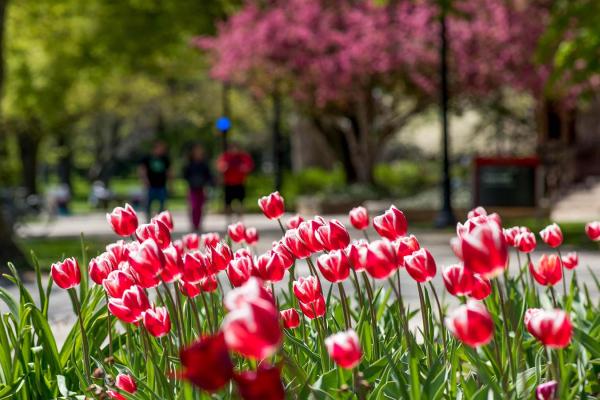 January 13, 2020
3:30PM - 5:00PM
Location
The Barnett Center
Date Range
Add to Calendar
2020-01-13 15:30:00
2020-01-13 17:00:00
CANCELLED: Practice of the Profession: A Series of Professionalization Workshops for Graduate Students
The Barnett Center
OSU ASC Drupal 8
ascwebservices@osu.edu
America/New_York
public
Add to Calendar
2020-02-10 15:30:00
2020-02-10 17:00:00
CANCELLED: Practice of the Profession: A Series of Professionalization Workshops for Graduate Students
The Barnett Center
OSU ASC Drupal 8
ascwebservices@osu.edu
America/New_York
public
Add to Calendar
2020-03-16 14:30:00
2020-03-16 16:00:00
CANCELLED: Practice of the Profession: A Series of Professionalization Workshops for Graduate Students
The Barnett Center
OSU ASC Drupal 8
ascwebservices@osu.edu
America/New_York
public
Add to Calendar
2020-04-13 14:30:00
2020-04-13 16:00:00
CANCELLED: Practice of the Profession: A Series of Professionalization Workshops for Graduate Students
The Barnett Center
OSU ASC Drupal 8
ascwebservices@osu.edu
America/New_York
public
Date Range
Add to Calendar
2020-01-13 15:30:00
2020-01-13 17:00:00
CANCELLED: Practice of the Profession: A Series of Professionalization Workshops for Graduate Students
The Barnett Center
Womens Gender and Sexuality Studies
wgss@osu.edu
America/New_York
public
February 10, 2020
3:30PM - 5:00PM
Location
The Barnett Center
Date Range
Add to Calendar
2020-01-13 15:30:00
2020-01-13 17:00:00
CANCELLED: Practice of the Profession: A Series of Professionalization Workshops for Graduate Students
The Barnett Center
OSU ASC Drupal 8
ascwebservices@osu.edu
America/New_York
public
Add to Calendar
2020-02-10 15:30:00
2020-02-10 17:00:00
CANCELLED: Practice of the Profession: A Series of Professionalization Workshops for Graduate Students
The Barnett Center
OSU ASC Drupal 8
ascwebservices@osu.edu
America/New_York
public
Add to Calendar
2020-03-16 14:30:00
2020-03-16 16:00:00
CANCELLED: Practice of the Profession: A Series of Professionalization Workshops for Graduate Students
The Barnett Center
OSU ASC Drupal 8
ascwebservices@osu.edu
America/New_York
public
Add to Calendar
2020-04-13 14:30:00
2020-04-13 16:00:00
CANCELLED: Practice of the Profession: A Series of Professionalization Workshops for Graduate Students
The Barnett Center
OSU ASC Drupal 8
ascwebservices@osu.edu
America/New_York
public
Date Range
Add to Calendar
2020-02-10 15:30:00
2020-02-10 17:00:00
CANCELLED: Practice of the Profession: A Series of Professionalization Workshops for Graduate Students
The Barnett Center
Womens Gender and Sexuality Studies
wgss@osu.edu
America/New_York
public
March 16, 2020
3:30PM - 5:00PM
Location
The Barnett Center
Date Range
Add to Calendar
2020-01-13 15:30:00
2020-01-13 17:00:00
CANCELLED: Practice of the Profession: A Series of Professionalization Workshops for Graduate Students
The Barnett Center
OSU ASC Drupal 8
ascwebservices@osu.edu
America/New_York
public
Add to Calendar
2020-02-10 15:30:00
2020-02-10 17:00:00
CANCELLED: Practice of the Profession: A Series of Professionalization Workshops for Graduate Students
The Barnett Center
OSU ASC Drupal 8
ascwebservices@osu.edu
America/New_York
public
Add to Calendar
2020-03-16 14:30:00
2020-03-16 16:00:00
CANCELLED: Practice of the Profession: A Series of Professionalization Workshops for Graduate Students
The Barnett Center
OSU ASC Drupal 8
ascwebservices@osu.edu
America/New_York
public
Add to Calendar
2020-04-13 14:30:00
2020-04-13 16:00:00
CANCELLED: Practice of the Profession: A Series of Professionalization Workshops for Graduate Students
The Barnett Center
OSU ASC Drupal 8
ascwebservices@osu.edu
America/New_York
public
Date Range
Add to Calendar
2020-03-16 15:30:00
2020-03-16 17:00:00
CANCELLED: Practice of the Profession: A Series of Professionalization Workshops for Graduate Students
The Barnett Center
Womens Gender and Sexuality Studies
wgss@osu.edu
America/New_York
public
April 13, 2020
3:30PM - 5:00PM
Location
The Barnett Center
Date Range
Add to Calendar
2020-01-13 15:30:00
2020-01-13 17:00:00
CANCELLED: Practice of the Profession: A Series of Professionalization Workshops for Graduate Students
The Barnett Center
OSU ASC Drupal 8
ascwebservices@osu.edu
America/New_York
public
Add to Calendar
2020-02-10 15:30:00
2020-02-10 17:00:00
CANCELLED: Practice of the Profession: A Series of Professionalization Workshops for Graduate Students
The Barnett Center
OSU ASC Drupal 8
ascwebservices@osu.edu
America/New_York
public
Add to Calendar
2020-03-16 14:30:00
2020-03-16 16:00:00
CANCELLED: Practice of the Profession: A Series of Professionalization Workshops for Graduate Students
The Barnett Center
OSU ASC Drupal 8
ascwebservices@osu.edu
America/New_York
public
Add to Calendar
2020-04-13 14:30:00
2020-04-13 16:00:00
CANCELLED: Practice of the Profession: A Series of Professionalization Workshops for Graduate Students
The Barnett Center
OSU ASC Drupal 8
ascwebservices@osu.edu
America/New_York
public
Date Range
Add to Calendar
2020-04-13 15:30:00
2020-04-13 17:00:00
CANCELLED: Practice of the Profession: A Series of Professionalization Workshops for Graduate Students
The Barnett Center
Womens Gender and Sexuality Studies
wgss@osu.edu
America/New_York
public
Advanced
Text
Due to public health concerns, this event has been cancelled.
Text
During the 2019-2020 academic year, faculty and graduate students throughout multiple departments in the humanities will be a part of a paneled discussion to talk about professional aspects in academia.
Monday, January 13th
Topic: Research Statements
Panelists: Jessica Riviere (University Institute for Teaching and Learning), Dana Renga (Department of French and Italian), and Laura Podalsky (Department of Spanish and Portuguese)
Monday, February 10th
Topic: Publishing in Journals
Panelists: Luca Peretti (Department of French and Italian), Carmen Taleghani-Nikazm (Department of German Languages and Literature), and Matthew Birkhold (Department of German Languages and Literatures)
Monday, March 16th
Topic: CVs & Resumes for Careers Inside and Outside the Academy
Panelists: David Staley (The Humanities Institute)
Monday, April 13th
Topic: Choosing Your Service Carefully
Panelists: Jennifer Willging (Department of French and Italian), Philip Armstrong (Department of Comparative Studies)
These workshops were organized by the following departments: African American and African Studies, Comparative Studies, East Asian Languages and Literature, French and Italian, Germanic Languages and Literatures, Near Asian Languages and Cultures, Slavic and East European Languages and Cultures, Spanish and Portuguese, Women's, Gender and Sexuality Studies.
---