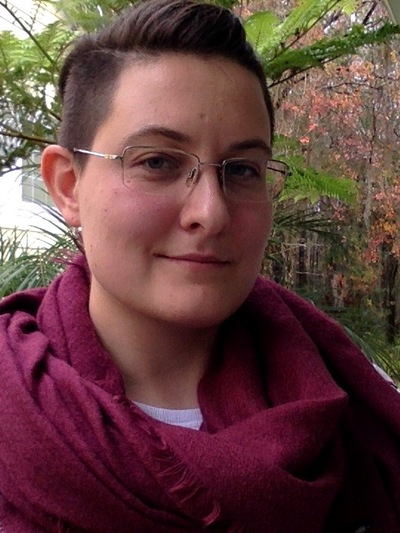 Tatsiana Shchurko
Postdoctoral Scholar
Areas of Expertise
Transnational feminism
Black and Women of Color Feminisms
Critical race studies
Politics of solidarity
Postsocialist and Eurasian studies
Education
2021 PhD, Women's, Gender, and Sexuality Studies; The Ohio State University, Columbus, OH
2008 MA, Sociology: Visual and Cultural studies: Gender Studies; European Humanities University; Vilnius, Lithuania
2006 BA, Psychology (specialization: Medical Psychology); Belarusian State University, Minsk, Belarus
I am a researcher and queer feminist activist from Belarus committed to transnational and intersectional feminist theorizing and activism. My work is situated within anti-colonial feminist theorizing with a focus on multiple imperialisms within and between Europe, Eurasia, and the United States. I have been awarded a 2023 American Council of Learned Societies Fellowship. My current research project focuses on critical genealogies of transnational feminism, specifically centering the connections between Black women's transnational activism and Eurasian knowledge production. Specifically, my book project explores Black feminist solidarities in Eurasia, investigating how these interactions resonate with or may contribute to contemporary anti-imperialist feminist movements. I have taught a range of courses, including Gender, Sex, and Power; Black Women Writers; Health and Inequality; Sexualities and Citizenship; and Regulating Bodies: Global Sexual Economies.
Recent Publications 
Forthcoming - "Ephemeral Solidarities and Transnational Feminist Genealogies: Re-imagining Hermina Dumont Huiswoud's Trip to the Soviet Union, 1930-33," In Red Migrations: Transnationalism and Leftist Aesthetics after 1917, edited by Bradley Gorski and Philip Gleissner.
2023 - "From Belarus to Black Lives Matter: Rethinking Protests in Belarus through a Transnational Feminist Perspective." Intersections: East European Journal of Society and Politics, special issue "Gender (Studies) in Exile," 8(4): 25–41.
2021 - "Postcoloniality in Central-Eastern Europe and Eurasia" (co-authored with Jennifer Suchland). In The Routledge International Handbook to Gender in Central-Eastern Europe and Eurasia, edited by Katalin Fábián, Janet Elise Johnson, and Mara Lazda, 71–9. New York: Routledge. 
2021 - "Postsocialist Poetics: Interview with Krёlex zentr" (co-authored with Lesia Pagulich). In Postcolonial and Postsocialist Dialogues: Intersections, Opacities, Challenges in Feminist Theorizing and Practice, edited by Redi Koobak, Madina Tlostanova, and Suruchi Thapar-Björkert, 138–54. London and New York: Routledge.
2020 - "(Re)thinking Postsocialism: Interview with Neda Atanasoski and Kalindi Vora" (co-authored with Lesia Pagulich). Feminist Critique: East European Journal of Feminist and Queer Studies, special issue "Breaking with Transition: Decolonial and Postcolonial Perspectives in Eastern Europe," 3: 91–111. 
Digital publications
2023 - "Geographies of Solidarity: Protests in Belarus through a Transnational Feminist Perspective (roundtable)." Feminist Translocalities. https://feminisms.co/zine/geographies-of-solidarity#!/tab/539477302-2.  
2022 - "'More and more of us need to become internationalist': The War in Ukraine, Entangled Imperialisms, and Transnational Feminist Solidarity." LeftEast, May 2, 2022. https://lefteast.org/internationalism-war-ukraine/.