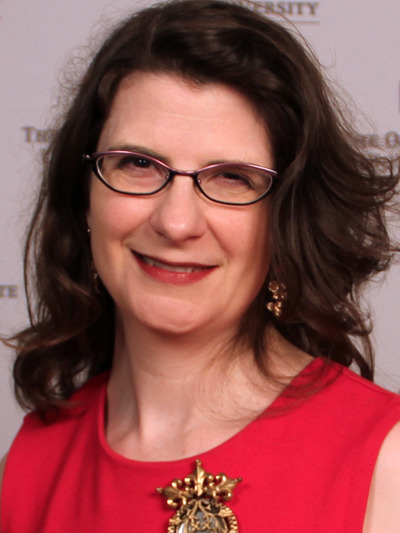 Sarah-Grace Heller
Department of French and Italian
Areas of Expertise
French and Occitan medieval literature
Education
M.A. University of Minnesota (1996)
Ph.D. University of Minnesota (2000)
B.A. Grinnell College (1993)
Professor Heller (Ph.D. University of Minnesota) specializes in French and Occitan medieval literature. She has published a book, Fashion in Medieval France (Boydell & Brewer, 2007), and articles on the Roman de la Rose, sumptuary laws, and the popular literature of the crusades. She is currently working on an Illustrated History of Medieval Fashion.
Selected Publications:
Book:
Fashion in Medieval France (Boydell and Brewer, Suffolk, Eng.: April, 2007).
Articles
"Surprisingly Historical Women in the Old French Crusade Cycle," in Jana Schulman and Sally Poor, eds., Women and Medieval Epic: Gender, Genre, and the Limits of Epic Masculinity (New York: Palgrave/ Macmillan, 2007), pp. 41-66.
"Anxiety, Hierarchy, and Appearance in Thirteenth-Century Sumptuary Laws and the Romance of the Rose" French Historical Studies 27.2 (spring 2004): 311-348.
"Sumptuary Legislation in Thirteenth-Century France, Languedoc and Italy: Limiting Yardage and Changes of Clothes," in E. Jane Burns, ed., Medieval Fabrications: Dress Textiles, Clothwork, and Other Cultural Imaginings (New York: St. Martin's Press/ Palgrave, 2004), pp. 181-207.
"Fashion in French Crusade Literature: Desiring Infidel Textiles," in Désirée Koslin and Janet Snyder, eds., Encountering Medieval Textiles and Dress: Objects, Texts, Images (New York: St. Martin's Press/ Palgrave, 2002), pp. 104-119.
"Light as Glamour: The Luminescent Ideal of Beauty in the Roman de la Rose" in Speculum vol. 76, no. 4 (October, 2001), pp. 937-959.
"Fashioning a Woman: The Vernacular Pygmalion in the Roman de la Rose" in Medievalia et Humanistica, vol. 27 (2000) pp. 1-18.
Encyclopedia articles
"Semiotics of Culture" for Concepts, Methods, and Trends in Medieval Studies: a de Gruyter Encyclopaedia, ed. Albrecht Classen. (forthcoming).
"Ovid, Medieval Reception of," in Women and Gender in Medieval Europe: An Encyclopedia, ed. Margaret Schaus (New York: Routledge, 2006), pp. 627-28.