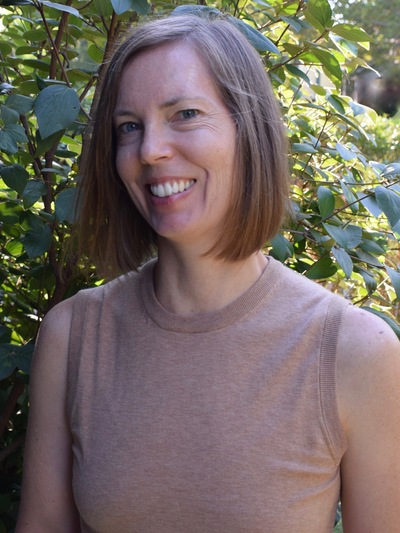 Jennifer Suchland
Associate Professor
She/Her
308E Dulles Hall

Areas of Expertise
Law & Cultural Studies
Critical Human Rights
Postsocialist Cultural Studies
Transnational Feminist Politics
Education
Ph.D. Department of Government, University of Texas, 2005 with Graduate Certificate in Women's and Gender Studies
M.A. Department of Government, University of Texas, 2000
I am interested in how human rights categories emerge and are contested within relations of geopolitical power and colonial, gendered, sexual, and racial formations. In particular, I focus on labor exploitation, forced labor, and human trafficking. Relatedly, I examine how recognition of harm, such as gender and sex-based violence, can collude with systems of state and colonial violence. I work within the transnational contexts of Russia, East Europe, and the U.S. 
My first book, Economies of Violence: Transnational Feminism, Postsocialism, and the Politics of Sex Trafficking (2015) is an analysis of the resurgence of global anti-trafficking discourse at the end of the Cold War. The central argument is that trafficking is understood as an aberration to economic systems and state policies. This view is the result of the historical confluence of postsocialist neoliberalism with a narrow anti-violence feminist agenda in which criminal punishment is imagined as the remedy for complex forms of gendered and racialized economic exploitation. To this day, there is a human rights deficit at the heart of anti-trafficking.
In my second book I turn to questions of analogy and recognition. Specifically, I contemplate what is taken and made possible when racial slavery is instrumentalized through analogy in the context of anti-trafficking. Each chapter presents distinct yet interconnected cases of the "modern day slavery" analogy in order to grapple with the debts, decoys, and entanglements produced by analogizing slavery in the U.S. context. Engaging a recursive method of analysis, I examine the dilemmas that "modern day slavery" creates as a critical practice of accounting.
I have a continued interest in postsocialist and transnational politics of sexual, gender, and racial/ethnic difference. 
 
2023 Graduate Admissions:
I am open to new graduate advisees during the Autumn 2023 admissions cycle.