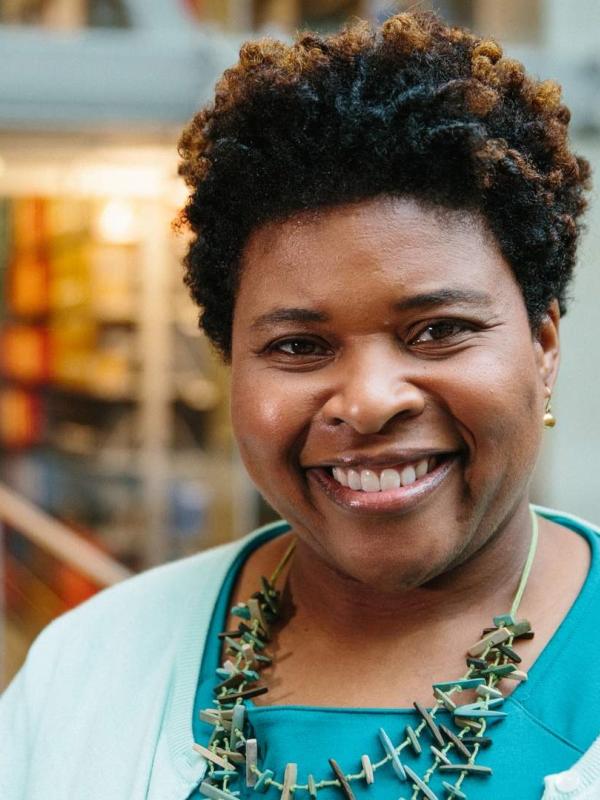 Wendy G. Smooth
Senior Vice Provost for Inclusive Excellence and Professor
She/Her
286E University Hall

Areas of Expertise
Public policy
Intersectionality and American Politics
Race, Gender & Electoral Politics in the US
Gender & Leadership
Legislative Politics
Education
Ph.D. in Political Science and Certificate in Women's Studies University of Maryland, College Park
My research and teaching focus on women's experiences in political institutions and the impact of public policies on women's lives. As a noted scholar of intersectionality and American politics, my research focuses on the experiences of women of color as law makers in political institutions and women of color issues in public policy. Quite broadly, my research and policy work focus on what I term, "inclusionary politics." Two of my current projects focus on the rise in women of color as voters and candidates for public office. In one project, I am focusing on the women of color organizations and groups mobilized to increase access to democracy for communities of color. In a second project, I bring those insights to a community engaged research project focusing on Black women in the state of Ohio. Using evidence-based political trainings, our research team is seeking to understand how to best move Black women in Ohio from reliable voters to candidates for public office. 
Most recently, I served as one of 25 commissioners appointed to the Columbus Commission on Black Girls founded by former City Councilwoman Pricilla Tyson, which was tasked with assessing the quality of life for black girls in Columbus. This community leadership with girls of color builds on research I conducted delving into the ways girls of color understand their own leadership goals and potential as well as their attentiveness to the effects of politics on their communities. I also serve as a  board member of Beautifully Flawed an Ohio based 501(c)3 nonprofit organization that works to provide a tailored, holistic approach to help girls and LGBTQIA+ youth heal and grow from the inside out. My writings appear in numerous journals including, Politics and Gender; Journal of Women Politics and Policy; and the National Political Science Review and edited volumes such as Situating Intersectionality: Politics, Policy and Power; Gender and Elections: Shaping the Future of American Politics; Legislative Women: Getting Elected, Getting Ahead; and Still Lifting, Still Climbing: Black Women's Contemporary Activism.
In my courses, I address various public policies affecting women and girls including work/family and workplace diversity policies; empowerment for women living with HIV/AIDS; violence against women and girls; and welfare reform. My policy work is informed by my experiences as a senior research and policy associate with the Center for Women Policy Studies in Washington, D.C., which is the oldest feminist research and policy organization in the country.
Currently, I serve as the Senior Vice Provost for Inclusive Excellence.