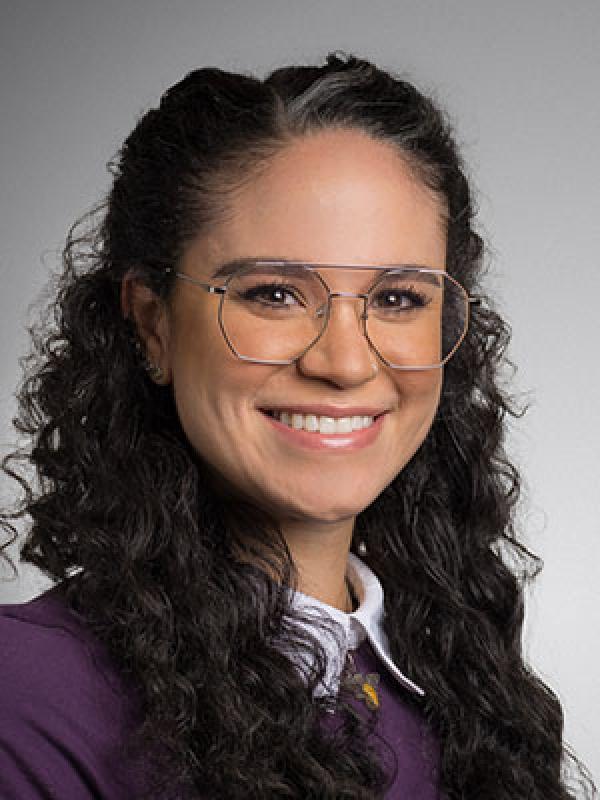 Rebekah Sims
Graduate Program Coordinator
she/her/hers
286G University Hall
230 N. Oval Mall
Columbus, Ohio, 43210
Office Hours
Spring 2023
Mondays | 9:00am-5:00pm | Remote
Tuesdays | 9:00am-5:00pm | On Campus
Wednesdays | 9:00am-5:00pm | On Campus
Thursdays | 9:00am-5:00pm | Remote
Fridays | | 9:00am-5:00pm | On Campus
Areas of Expertise
University and Departmental policy
Graduate programming
Marketing and Communication
Recruiting and Retention
Administration and Support
Event Coordination
Education
BS in Geography, Ohio University
Rebekah Sims is the Graduate Program Coordinator for the Department of Women's, Gender, and Sexuality Studies. As a proud Appalachian fascinated with the Earth's natural systems and the Anthropocene, she received her BS in Geography from Ohio University.
Devoting her efforts to building a just and equitable graduate program, Rebekah views her work through a lens of professionalism, thorough communication, and personal accountability. She excels at event programming and departmental leadership, culminating in her receipt of the 2021 S. Earl Brown Outstanding Staff Award from the Department of Geography and Atmospheric Sciences. Finding joy in team building and staff camaraderie, Rebekah is currently serving as the Association of Graduate and Professional Administrators (AGPA) Communications Officer and President-elect.
As someone who thoroughly enjoys her leisure time, you can find Rebekah in the holler picking antiques and vintage clothing, playing a punishingly intricate tabletop game, or roller skating to early 2000s R&B hits.