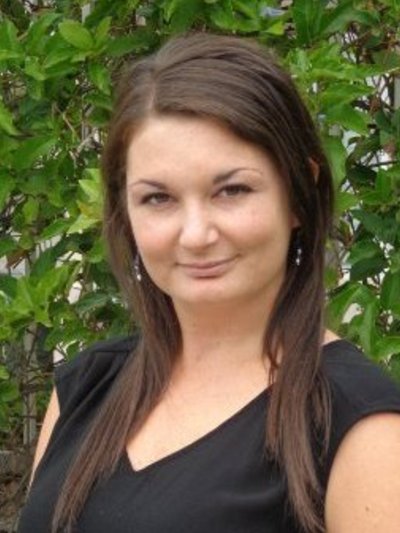 Malia Lee Womack
Ph.D. Candidate
Areas of Expertise
Transnational feminisms
Human Rights Studies
Latin American Studies
Education
The Ohio State University: Master of Arts
Columbia University in the City of New York: Master of Arts
University of California, Berkeley: Bachelor of Arts
Saddleback College: Associate in Arts
Malia Lee Womack earned a BA from UC Berkeley in Gender and Women's Studies with a minor in Global Poverty, an MA from Columbia University in Human Rights Studies, and an MA in Latin American Studies from The Ohio State University where she is currently a PhD candidate in Women's, Gender, and Sexuality Studies. She completed her MA at OSU while fulfilling her pre-candidacy PhD coursework without extended time. She is also undergoing language training to become fluent in Spanish.

Womack's research critically analyzes transnational and global initiatives to expose imperialism and hegemonies, and to advocate for revised activist strategies that cultivate and nurture cultural diversity, grassroots organizing, and insight and action from communities in regards to their empowerment. Womack investigates intersectionality, exposes historically formed global and transnational power structures and structural violences, and considers how communities she researches have been impacted by colonialism, neocolonialism, neoliberalism, and globalization.

Womack also questions in what ways do international human rights frameworks reinforce global power structures? How can international human rights be restructured to be more inclusive and accessible to all human beings? Her dissertation research pinpoints how the human rights system should be redesigned to focus on complex intersectional identities (rather than being based on simplistic universalized identity traits). Her research applies an intersectional feminist analysis to universal human rights to interrogate the shortcomings in the current human rights system's design and to advocate for an improved design based on a more inclusive and robust vision of human rights.

Womack practices critical human rights research to challenge the field of human right's normative discourses and policies, and to advocate for revisions that take into account globalized power inequalities and the diverse and complex needs of marginalized communities and individuals. Womack exposes how elite groups have unbalanced power to shape the conceptualization of and implementation of human rights, and thus the framing of group identities and the human identity. She problematizes universalizing rights because although grouping people under collective identity rubrics can be empowering because this practice allows individuals to join in activism by locating commonalities among each other, the practice is embedded with a spectrum of power hierarchies, frames identities in restrictive terms which excludes and marginalizes people, and avoids thinking critically about intersectionality and the complexity of identities.

Womack's dissertation research is concerned with how the United States, which rarely becomes a member of human rights treaties, shapes global governance of and perceptions about human rights. She currently problematizes the universalization of human rights as it relates to US colonialism in Puerto Rico. She investigates how human rights issues are framed in Puerto Rico, and how the United States hinders Puerto Ricans from accessing basic human rights. As it stands she is in the midst of long term fieldwork in Puerto Rico. Puerto Rico is the oldest existing colony in the world (the Island was first colonized by Spain in 1493 and then by the United States in 1898). The United States has subject Puerto Ricans to significant human rights abuses over the span of US appropriation of the Island. United Nations member states co-construct human rights treaties with other members, ratify the multilateral agreements, and monitor their implementation. Since Puerto Rico is a nation under colonial rule it cannot become a UN member and access this power. Instead the US represents Puerto Rico in this process despite being a primary violator of their human rights. Womack explores these issues and argues to revise the current human rights framework to be more responsive to Puerto Ricans' needs.

Finally, Womack strives to deconstruct the epistemological relationship between feminist studies and praxis while at the same time practicing activism, and thus has remained rigorously active in social justice initiatives. Her work experience ranges from community outreach and education, working to eradicate poverty and to increase women's rights, combating sexual, relationship and domestic violence, working for the United Nations, and spearheading diverse initiatives locally and abroad to improve the lived experiences of disadvantaged communities.
Research Interests
Transnational feminisms and critical human rights
Neoliberalism, universalism, and globalization
Feminist theory and critical race theory
Collective identities, identity, and intersectionality
US imperialism and exceptionalism
Latin American Studies and Puerto Rican Studies

Classes Taught
Introduction to Gender and Sexuality Studies
Gender, Sex, and Power
Transnational Perspectives on Gender, Sex, and Power
Feminist Perspectives on Women and Violence
Gender, Sexuality, and Race in Popular Culture
US Women Writers: Text and Context

Teaching Experience
Saddleback College, Mission Viejo, CA
Department: Gender and Sexuality Studies
The Ohio State University, Columbus, OH
Department: Women's, Gender and Sexuality Studies
Purdue University Fort Wayne
Department: Women's Studies
 
Publications
(forthcoming) Womack, Malia Lee. (2020). Do Universal Human Rights Conflict with Intersectionality? There is No Hierarchy of Journals: Intersectional Feminist Perspectives, 1(1), TBD.

(forthcoming) Womack, Malia Lee. (2020). US Colonialism in Puerto Rico: Why an Intersectional Approach to Redefine Reproductive Rights is Necessary. Oxford's St. Anthony's International Review (STAIR), 16(1), TBD.
Womack, Malia Lee. (2017). The Tentacles of Neoliberalism: How the Master's Tools Became a Vehicle for Activism. Journal of Research on Women and Gender, 8(1), 36-48.

Womack, Malia Lee. (2017). Puerto Rican Nationhood and the Diverse Nature of Collective Identity Construction. Journal of Politics and Democratization, 2(2), 37-41.

Womack, Malia Lee. (2017). The United States' International Valuing of Anti-Racism Norms Over Gender Equality Norms. In Vasilikie Demos and Marcia Segal (Eds.), Advances in Gender Research: Gender Panic, Gender Policy (Vol 24, pp. 273-307). Bingley, West Yorkshire (UK): Emerald Group Publishing.

Womack, Malia Lee. (2017). The Politics of Freedom: When State Interest Takes Precedence Over Women's Human Rights. In Josefa Ros Velasco (Ed.), Feminism: Past, Present and Future Perspectives (pp. 131-148). New York: Nova Science Publishers.

Womack, Malia Lee. (2017). Troubling Universalized Human Rights: The Complexities of Identity and Intersectionality. Journal of Politics and Democratization, 1(1), 56-61.

Womack, Malia Lee. (2015). The Intricacies of Adopting International "Norms" From the Bottom Up. Wagadu—A Journal of Transnational Women's and Gender Studies; Race, Resistance, Reason: Contextualizing Racial Epistemologies, Imagining Social Justice, 13(1), 211-33.

Womack, Malia Lee. (2014). The United States' Engagement with International Law: An Analysis of the Social Complexities that Crystallized its Stance on Racial and Gender Rights. La Camera Blu—Rivista di Studi di Genere, 10(11), 78-84.