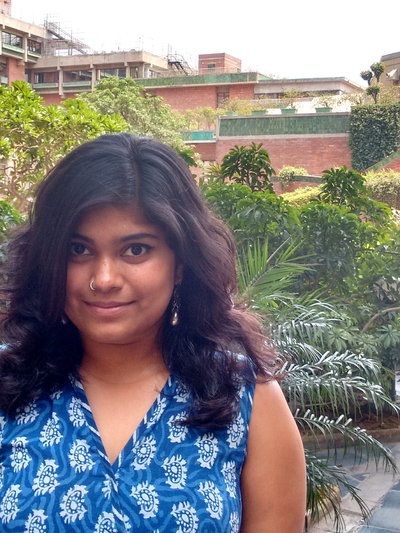 Swati Palanivelu Vijaya
Ph.D. Candidate
Areas of Expertise
Migration and Space Studies
Caste and Gender in South Asia
Feminist Political Philosophy
Developmental Practice and Politics
Education
M.A. Women's Studies, Tata Institute of Social Sciences (Mumbai), 2014
B.A. Political Science (Hons.), Lady Shri Ram College, University of Delhi, 2012
Swati is a Ph.D. Student and Graduate Teaching Associate in Department of Women's, Gender and Sexuality Studies at the Ohio State University. She hails from India where she completed her Master's in Women's Studies after earning a Honors Bachelors degree in Political Science. Over and above her profound interest in the wider discipline of Women's Studies, her concerted research focus in the intersections of gender and migration stems from her M.A. thesis titled 'Gendered Mobility and Caste-ed Morality: A Study Exploring Migrant Trajectories of Women from Gounder Caste in Southern India'. 
Swati's doctoral research project at OSU intends to identify and explore queer migration as a paradigm through an ethnographic study examining the temporalities and trajectories of spatial mobility undertaken by transgender groups in South Asia. 
In addition to her engagement with academia, Swati has worked in advocacy and programmatic initiatives with several non-profit human rights organizations across India. She strongly believes in the dialectical relationship between political movements and academic study of gender, and intends to make contributions to both these spheres in a manner in which they continue to inform, enrich and enhance each other.