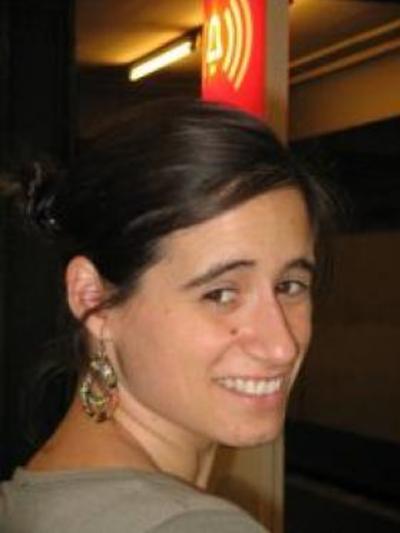 Inés Valdez
Department of Political Science
2072 Derby Hall
154 N. Oval Mall
Columbus, OH
43210
Areas of Expertise
Political Theory
Immigration
Latina/o Political Thought
Critical Race Theory
American Political Development
Education
PhD, University of North Carolina at Chapel Hill
I am a political theorist and an assistant professor in the Department of Political Science at the Ohio State University. I am also affiliated with Comparative Studies, Germanic Languages & Literature, Latina/o Studies, and Women's Gender, and Sexuality Studies.
In the 2017-2018 academic year I will be a Laurance S. Rockefeller Visiting Faculty Fellow, at the University Center for Human Values (Princeton University).
My research agenda is centered on the problem of racial, gender, and religious difference within political theory. Questions that animate my research include: How is difference constructed politically? What are its effects on democratic politics? How does attending to difference require us to conceptualize basic concepts of political theory—including freedom, democracy, and cosmopolitanism—differently?
I address this core concern through two main projects. The first project looks at different normative dimensions of the political theory of immigration with particular attention to the cases of the United States and France.
A second project considers how structures of domination built upon a hierarchy of races condition cosmopolitan projects through a joint reading of Prussian philosopher Immanuel Kant and U.S. black intellectual W. E. B. Du Bois.
Publications:
forthcoming "It's not about Race: Good Wars, Bad Wars, and the Origins of Kant's Anti-Colonialism." In American Political Science Review.
2017. "Missing in Action: Practice, Paralegality, and the Nature of Immigration Enforcement,"  Citizenship Studies 21(5): 547-569 [with Mat Coleman and Amna Akbar]
2016. "Punishment, Race, and the Organization of U.S. Immigration Exclusion," Political Research Quarterly 69(4):640-654
2016.  "Nondomination or Practices of Freedom? French Muslim Women, Foucault, and the Full Veil Ban," American Political Science Review 110(1): 18-30.
2015. "DACA, DAPA, and Beyond: Plus ça change?" In Newsletter of the APSA Migration & Citizenship Section 3(2): 35-38
2013. "Reel Latinas? Race, Gender, and Asymmetric Recognition in Contemporary Film," Politics, Groups, and Identities, 1(2): 180-197.
2012. "Perpetual What? Injury, Sovereignty, and a Cosmopolitan View of Immigration," Political Studies, 60(1): 95-114.
2011. "From Workers to Enemies. National Security, State Building and America's War on Illegal Immigrants," (with Desmond King) in Narrating Peoplehood amidst Diversity. Historical and Theoretical Perspectives, ed. Michael Böss (Aarhus: Aarhus Academic Press), pp. 145-182.
2011. "Residues of Border Control." In Southern Spaces, April [with Susan Harbage Page, reprinted in 2016 in Global Mobilities. Refugees, Exiles, and Migrants in Museums and Archives, ed. Amy Levin (New York: Routledge)]
Teaching:
PS 4465 Feminist Political Theory Syllabus
PS 4455 / IS 3450 Human Rights Syllabus
IS 4451 The Immigration Controversy through film Syllabus
[pdf] - Some links on this page are to Adobe .pdf files requiring Adobe Reader to open. If you need them in a more accessible format please contact valdez.39@osu.edu.