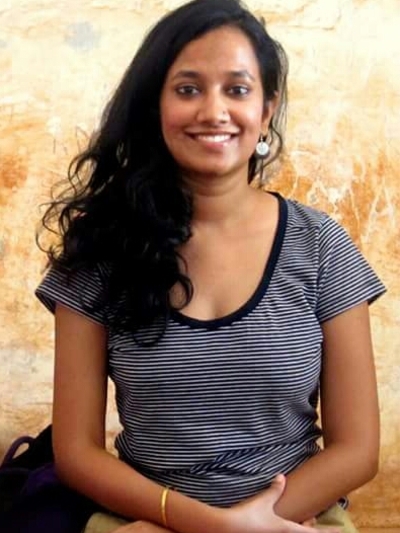 Sujatha Subramanian
Ph.D. Student
Areas of Expertise
Girlhood and Youth Studies
Feminist Media Studies
Gender and Urban Spaces
Digital Technologies
Education
M.Phil. Women's Studies, Tata Institute of Social Sciences, Mumbai, 2015
M.A. in Media and Cultural Studies, Tata Institute of Social Sciences, Mumbai, 2013
B.A. in English (Hons), University of Delhi, 2011
Sujatha Subramanian is a PhD Student and a Distinguished University Fellow at the Department of Women's, Gender and Sexuality Studies. Through her doctoral dissertation, she would like to explore how girls hailing from different socio-economic backgrounds in the city of Mumbai envision their future selves and how their aspirations intersect with ideas of gender, spaces and places, and mobility.
In addition to researching and theorizing on girls and girlhoods, she envisions working with girls on issues of social justice and working towards advocacy that sees a greater participation of girls.
PUBLICATIONS
Peer-Reviewed Journal Articles
"From the Streets to the Web: Looking at Feminist Activism on Social Media." Review of Women's Studies, Economic and Political Weekly. Vol - L No. 17, April 25, 2015.
Web-Based Publication
"Being Fake, Being Online: Young Women"s Self-Expressions through Multiple Profiles on Social Media." InPlainspeak, TARSHI, July 1, 2015.
"Why I Decided to Study Feminist Activism on Social Media." GENDERIT.ORG, June 15, 2015.
"The Dirty Picture." InPlainspeak, TARSHI, 2014.
"Doing Digital Humanities: Reflections on a project on Online Feminism in India." The Centre for Internet & Society,
2014.