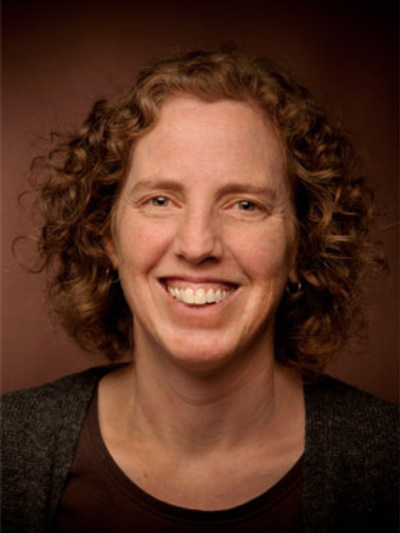 Becky Mansfield
Department of Geography
1054 Derby Hall

Areas of Expertise
Nature-society geography
Gender and race in environmental health
Biopolitics
Education
Ph.D., 2001 Geography, University of Oregon
M.S., 1996 Environmental Studies, University of Oregon
B.A., 1991 Environmental Studies (Honors), University of California, Santa Cruz
Interests: Political Economy of the Environment; Neoliberalism, Globalization
Current Research: My interests are in Nature-Society Relations, Health and the Body, Political Economy, and Politics of the Environment. I draw from feminist, poststructuralist, and Marxist theoretical approaches to conduct research in four main areas: biopolitics of environmental health, postnatural socio-natures of the 21st Century, neoliberalism and nature, and challenging dominant discourses of human-environment interactions.
Courses Taught: 
Geography 3800-Geographical Perspectives on Environment and Society
Geography 5802-Globalization and Environment
Geography 7101-Research Design
Select Publications: 
Mansfield, B. 2012. Race and the new epigenetic biopolitics of environmental health. BioSocieties 7(4): 352-372.
Mansfield, B. 2012. Environmental health as biosecurity: "seafood choices," risk, and the pregnant woman as threshold. Annals of the Association of American Geographers 102(5): 969-976. 
Mansfield, B. 2012. Gendered biopolitics of public health: regulation and discipline in seafood consumption advisories. Environment and Planning D: Society and Space 30(4): 588-602. 
Mansfield, B., Munroe, D.K., and McSweeney, K, 2010. Does economic growth cause environmental recovery? Geographical explanations of forest regrowth.Geography Compass 4/5: 416-427.
Mansfield, B. (ed), 2008. Privatization: Property and the Remaking of Nature-Society Relations. Malden, MA: Blackwell.