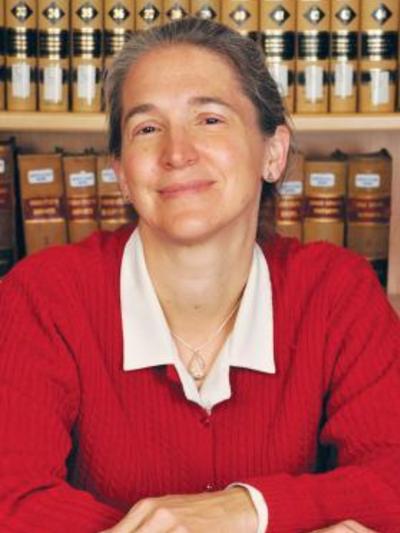 L. Camille Hébert
Moritz College of Law
Areas of Expertise
Employment Discrimination
Employee Privacy
Arbitration, Mediation, Negotiation, and Settlements (Altern
Alternative Dispute Resolution
Employment Law
Sexual Harassment
Education
B.A., Kansas State University, Philosophy and Political Science, 1979
J.D., University of Kansas, 1982
In law school, Professor Hébert served as editor-in-chief of the Kansas Law Review and was elected to Order of the Coif. Following graduation from law school, she clerked for Judge James K. Logan of the U.S. Court of Appeals for the Tenth Circuit and practiced labor and employment law, representing management, for five years with Spencer, Fane, Britt, and Browne in Kansas City, Mo.
Professor Hébert has published a number of law review articles on employment discrimination, sexual harassment, employee privacy, and alternative dispute resolution (ADR). Her treatise Employee Privacy Lawwas published in 1993 and is supplemented annually.
Professor Hébert makes frequent presentations to academic and professional audiences on issues of sexual harassment and employee privacy, including genetic testing and electronic surveillance. Professor Hébert served as Chair of the Employment Discrimination Section of the Association of American Law Schools in 1998. She currently serves as a member of the Workplace Mediation Advisory Committee of the State of Ohio Commission on Dispute Resolution and Conflict Management.
From 1997 to 2000, Professor Hébert served as associate dean for academic affairs at the Moritz College of Law. Professor Hébert is a member of the Associated Graduate Faculty of the Department of Womens Studies at Ohio State. Professor Hébert's courses includeEmployment Discrimination Law, Employment Law, Employee Benefits,Alternative Dispute Resolution in the Workplace, Legal Writing and Analysis, and a Sexual Harassment seminar.  She taught Comparative Employment Discrimination and Comparative Dispute Resolution during the Oxford semester program in 2010.