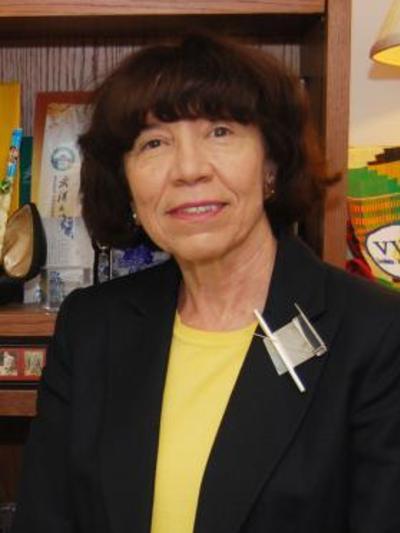 Esther Gottlieb
Senior Advisor for International Affairs
129 Mershon Center
330 Oxley Hall
Columbus, OH
43210
Education
Ph.D., University of Pittsburgh, International and Comparative Education (1987)
M.A., Case Western Reserve University, Counseling and Student Development (1976)
M.A., University of Akron, Geography (1972)
Adjunct Associate Professor, Education
Esther Gottlieb is an international education specialist involved in implementing and evaluating education plans. At Ohio State she has worked with faculty on interdisciplinary research on international themes and with education outreach and program evaluation for the area study centers. Her experience with teacher education reform and training educators has spanned from the Kibbutzim College of Education in Tel Aviv to the Ohio Global Institute, a multi-university, multi-organization collaborative that trains educators in internationalizing across the curriculum.
Gottlieb teaches comparative school systems, globalization and education, and education for development.  Recently she has been involved in policy research on double university degrees, evaluating students' global competencies, and internationalizing the student learning experience, in the Colleges of Engineering, Social Work, and Public Health at Ohio State. She is currently collaborating on the creation of the Peace Education and Training Repository (PETR).
Her research centers on the discursive practices of education and on the analysis of reforms and polices. Among her publications are Identity Conflicts: Can Violence be Regulated? (ed. with J. Craig Jenkins); Education and Social Change in Korea, with Don Adams; "Making Education World-Class: 'ThinkGlobalOhio,'" in Prospects; "Are We Postmodern Yet? Historical and Theoretical Explorations in Comparative Education," in International Companion to Education; "Appalachian Self-Fashioning: Regional identities and Cultural Models," in Discourse; "Global Rhetoric, Local Policy: Teacher Training Reform in Israeli Education," in Educational Policy; and "The Discursive Construction of Knowledge: The Case of Radical Education Discourse," in Quantitative Studies in Education.