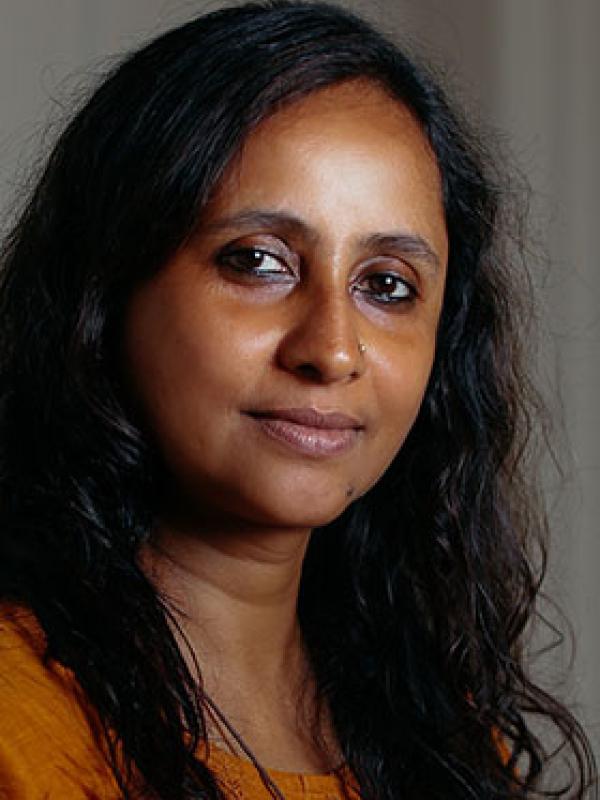 Madhumita Dutta
Department of Geography
1049A Derby Hall

Areas of Expertise
Labor Geography
Gender
Politics of Development
Education
Ph.D., 2016, Geography, University of Durham, UK
M.Sc., 1994, Environmental Science, Jiwaji University, Gwalior, Madhya Pradesh, India
B.Sc., 1992, Delhi University, Delhi, India
Current CV: Professor Dutta
Interests: Labor, gender, politics of development, South Asia, creative methodologies
Current Research: My interests are in the everyday politics of labor, life stories of workers, women and work.
Courses Taught (Spring 2018):
GEOG 2400N: Economic and Social Geography
GEOG 5802: Globalizations and Environment
Select Publication:
Dutta, M. 2016. Place of life stories in labour geography: why does it matter? Geoforum, Vol. 77, 1-4.
Dutta, M. 2016. The Nokia SEZ Story: Economy of disappearances. Economic & Political Weekly. Vol. L1 (51), 43-51.