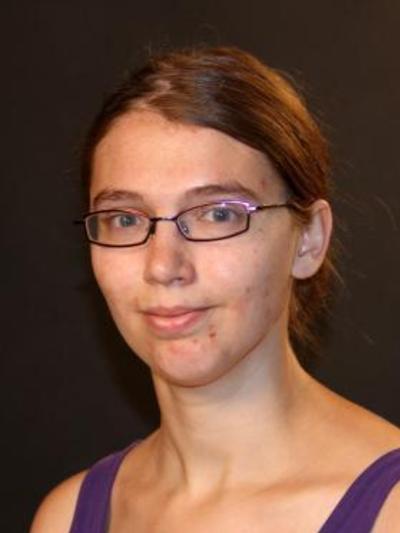 Sarah Dunlap
Academic Advisor
338 University Hall

Education
Ph.D. in English (Sexuality Studies minor), The Ohio State University, 2017
M.A. in English, State University of New York at Fredonia, 2009
B.S. in Human Development, Cornell University, 2006
Sarah Dunlap is the new Arts & Sciences Academic Advisor for WGSS students, as well as students in AAAS, Classics, and Philosophy. She is very excited to be working with students in the humanities. Her academic interests are interdisciplinary, including ecocriticism, linguistics, psychology, narrative, folklore, and fan studies, and she has a longstanding interest in issues of sexual orientation and gender identity and expression. She enjoys accumulating hobbies, and is particularly dedicated to stage combat and fight choreography, fiction, and crafting.
To schedule an appointment with Sarah:
Visit 100 Denney Hall or
Call (614) 292-6961
Reasons to schedule an advising appointment:
To learn more about the WGSS undergraduate program
To declare a WGSS major or minor
To plan your courses for the upcoming semester(s)
To obtain credit for an internship
To obtain credit for a study abroad program
To petition for a change in the WGSS minor or major curriculum
To obtain transfer credit for a WGSS course from another university
To learn about and plan for GE requirements 
To gain assistance with college policies and procedures
To file for graduation 
Sarah's office is located at 338 University Hall on the 3rd floor but appointments are required.
For additional information, visit the Arts and Sciences Advising website.