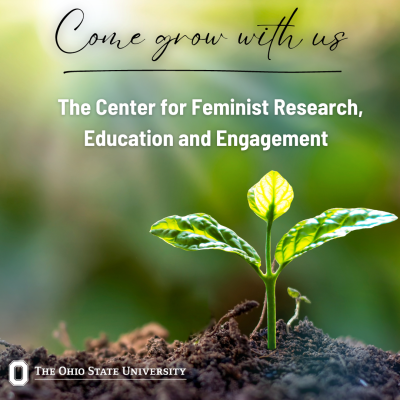 About the FREE Center
The Ohio State Center for Feminist Research, Education, and Engagement (FREE Center) is a new hub for community-engaged feminist research and teaching that will bring together individuals from across the university and the Columbus community.
Supported by a five-year, $500,000 grant from the Office of Academic Affairs, the Center aims to inspire, generate, and support collaborative research and community engagement projects rooted in feminist approaches and perspectives. It is led by a faculty advisory board including Dr. Mary Thomas, Dr. Alison Norris, Dr. Lori Patton Davis, and Dr. Mytheli Sreenivas.
More than 35 feminist scholars from across the university gathered on Nov. 15, 2023, to mark the launch of the new Center. The "Collaborate Dream Session" kickoff event, held at the Ohio State STEAM Factory in downtown Columbus, provided an opportunity for faculty to collectively imagine how the FREE Center can best serve the campus and greater Columbus communities.
During the spring 2024 semester, the Center will facilitate smaller group sessions for research and engagement clusters, continue to build feminist community, and hold public events. Funding opportunities for faculty will also become available.
Additional information will be shared in early 2024.
More FREE Center Details
Dr. Mary Thomas, PhD (she/they)
FREE Center Board Member, Professor of Women's, Gender and Sexuality Studies, Co-Director of OPEEP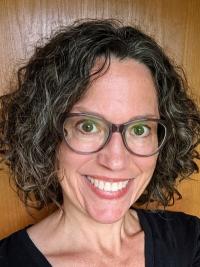 Mary E. Thomas is a Professor in the Department of Women's, Gender, and Sexuality Studies, a member of the FREE Center Advisory Board, and the co-Director of the Ohio Prison Education Exchange Project. 
Trained as a feminist geographer, her work examines how youth in the US come to understand themselves and their identities in and through institutional spaces like schools and detention facilities. Her research shows that while youth must spend vast amounts of time negotiating institutional structures that demand behavioral conformity, they alone shoulder the repercussions when they fail to meet expectations that are grounded in stereotypes, norms, and demands for idealized bodies. Her research foregrounds the emotional and subjective experiences of youth, especially girls, gender nonconforming, and queer youth, as they confront the oppressive social and cultural expectations of gender, sexuality, race, ethnicity, class, and embodiment.
---
Dr. Alison Norris, MD, PhD (she/her)
FREE Center Board Member, WGSS Affiliated Faculty Member, Professor of Epidemiology and Infectious Diseases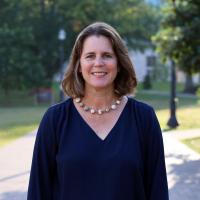 Alison Norris is an epidemiologist and a medical doctor who studies sexual and reproductive health with a goal of preventing sexually transmitted infections (STIs) and improving reproductive outcomes for people. She has a particular interest understanding how context (e.g., endemic disease, social norms, demographic factors, and cultural and institutional structures) influences health and disease. Methodologically, she focuses on using innovative methods to obtain high quality data about sensitive and stigmatized topics. Alison Norris is co-Principal Investigator of the Ohio Policy Evaluation Network (OPEN), a multidisciplinary network of scholars who study the impacts of reproductive health related laws on the health and well-being of people in Ohio and surrounding states.
---
Dr. Lori Patton Davis, PhD (she/her)
FREE Center Board Member, WGSS Affiliated Faculty Member, Professor of Higher Education and Student Affairs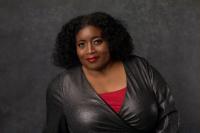 Lori Patton Davis is a Professor in the Department of Educational Studies at The Ohio State University. She is best known for her important scholarship on racial and gender equity in education, culture centers on college campuses, Black girls and women in educational and social contexts, and college student development. Dr. Patton Davis has written extensively about Black women in higher education. She is co-editor of Investing in the Educational Success of Black Women and Girls and Critical Perspectives on Black Women in Higher Education. She has also co-edited special issues on Black women for the Journal of Women and Gender in Higher Education, and the Journal of Negro Education. Patton Davis is a member of the National Academy of Education and a Fellow of the American Educational Research Association (AERA). Patton Davis is also past president of the Association for the Study of Higher Education. She has received many national awards for her scholarly contributions and is a frequently sought expert on a wide range of education topics. The Chronicle of Higher Education, Inside Higher Ed, USA Today, Diverse Issues in Higher Education, and dozens of other media outlets have quoted her and featured her research. She has also advised university presidents and other senior administrators, philanthropic foundation executives, culture center directors, and educators in urban K-12 schools. 
---
Dr. Mytheli Sreenivas, PhD (she/her)
Ex-Officio FREE Center Board Member, Chair and Professor of Women's, Gender and Sexuality Studies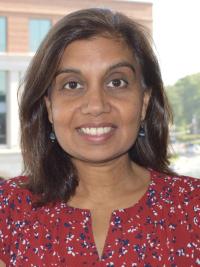 Mytheli Sreenivas is the Chair and Professor of Women's, Gender and Sexuality Studies. Her work centers on the history of modern South Asia, with a focus on women's and gender history, the history of sexuality and the family, colonialism and nationalism, and the cultural and political economy of reproduction.  Broadly speaking, she is fascinated by how certain gendered norms that we often assume are constant and unchanging, such as about family, kinship, reproduction, sexuality, or love, are actually deeply intertwined with historical change in the modern world.